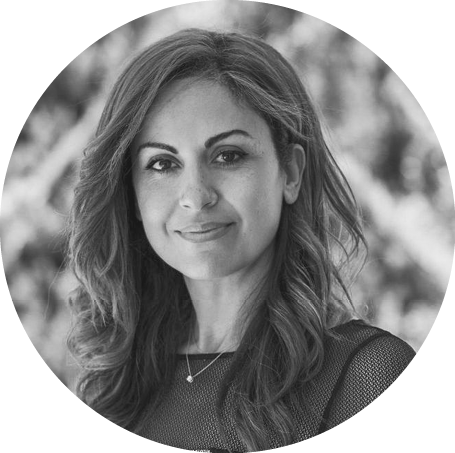 Dr Dikaia Chatziefstathiou
Director of Research Environment at the School of Psychology and Life Sciences in Canterbury Christ Church University, UK and Reader in Olympic Studies & the Social Analysis of Sport. Dikaia is the Editor-in-Chief of the Routledge Handbook of the Olympic and Paralympic Games (2020) and has edited several other books.
Sport is a key driver for economic and social development. Its role is well recognized by governments, including in the Political Declaration of the 2030 Agenda, which reflects on "the contribution sports make to the empowerment of women and of young people, individuals and communities, as well as to health, education and social inclusion objectives. The global pandemic, with the social distancing measures and lockdowns, disrupted many aspects of life, including sport.
Some of the key concerns were about elite sport and human rights – how and when will it be safe for major sports tournaments and leagues to "get back to normal"? Is the health and safety of athletes, workers and fans sufficiently taken into account, when making such decisions? Athletes faced an unprecedented crisis of values and identity. Some announced their retirement, e.g. Tom Ransley, a double Olympic medalist on the British rowing team; Eddie Dawkins, the Rio Olympic silver medalist in track cycling. Some others may have seen this as an opportunity to overcome an injury or optimize their training and performance, but what complicates this process is the financial gap created by the suspension of economic and social activity at national level and all over the world.
Athletes could not routinely work around a clock of events, training regimes and fixed schedules. The Games could have been cancelled even hours before the Opening Ceremony:
"We can't predict what will happen with the number of coronavirus cases. So we will continue discussions if there is a spike in cases," said Toshiro Muto, when asked at a news conference if the Games still could be canceled. "
The degree to which such uncertainty influenced athletes is reflected in what British heptathlon athlete Katarina Johnson Thompson said a year and a half ago.
"The IOC advice 'encourages athletes to continue to prepare for the Olympic Games as best as they can' with the Olympics only four months away, but the Government legislation is enforcing isolation at home with tracks, gyms and public spaces closed."
Katarina was badly injured during her 200m race at the Tokyo Olympics and was open again about the many challenges she faces. The Tokyo organisers rightfully paid a special tribute to athletes in their Opening Ceremony. The opening section showed athletes training alone and feeling disheartened as the Games were postponed. The camera focused on one athlete who seemed to be endlessly training on a lonely treadmill. It was then revealed she was Arisa Tsubata, a Japanese boxer whose hopes to compete at Tokyo had been hurt by the pandemic. The IOC cancelled her qualifying event due to Covid-19 concerns, so the 53 places were allocated based on the world rankings since 2017 and Tsubata, who works as a nurse, missed out. "I had been working so hard for a year after the postponement of the Olympics, and it's so frustrating that I don't even have the right to compete" Tsubata told Reuters. Her feeling of frustration is shared by many athletes globally. The head coach of India's national boxing team Santiago Nieva recalls the "heartbreaking moment" when he delivered the news to four boxers. "You feel like you're taking away their dreams" Nieva said. "They became depressed…. they were empty, felt empty in the head and body."
Key questions are raised about elite sport and athletes' human rights. How do public health concerns intersect with the athletes' right to participate in sport? What are the best decisions for the athletes' interests? It is common knowledge that the decision-making processes in sport are complex. However, the pandemic has exposed them to further complexities, especially in relation to human rights, safety and wellbeing.
Tsubata said in relation to Paris 2024, "I can't say I am aiming for the next Olympics in Paris, but what I can do is try to keep working hard step by step, at any competition(s) ahead, small or big". This is reminiscent of a quote from Coubertin about what makes an Olympic athlete:
"A good fighter pulls back, but does not give up. He [sic] yields, but he never gives in. When faced with the impossible, he [sic] changes course and goes ahead. If his [sic] breath gives out, he [sic] rests and he waits. If he [sic] has been knocked out of the fight, he [sic] encourages his [sic] brothers [sic] with his [sic] words and his [sic] presence. Even when everything comes tumbling down around him [sic], he [sic] never despairs."
Kudos to athletes who now more than ever face struggles, the impossible, everything tumbling down.