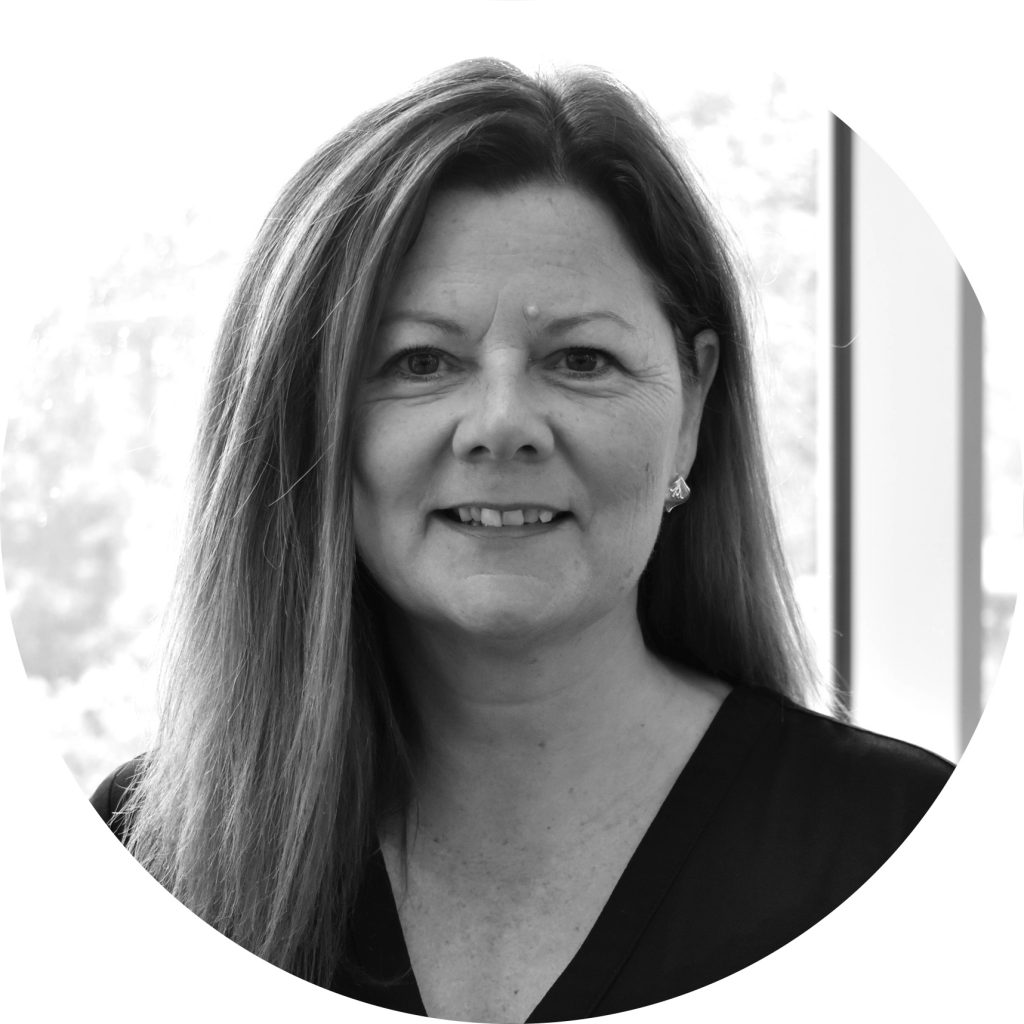 ---
Prof Gayle McPherson
Chair in Events and Cultural Policy and Director of the Centre for Culture, Sport and Events at the University of the West of Scotland. She acted as an expert advisor to the OECD on their Recommendation on Global Events and Local Development. She is a REF sub-panel member of Unit 24 Sport, Exercise Science, Leisure and Tourism 2021.
Twitter: @gaylemcpherson_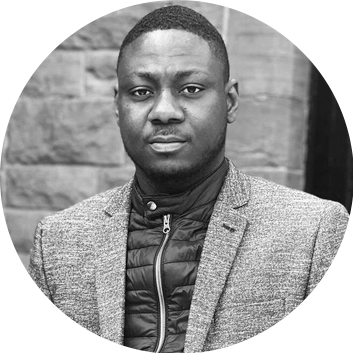 ---
Solomon Ilevbare
PhD student researching sport diplomacy with an interest in the Tokyo 2020 Olympic Games, within the Centre for Culture, Sport and Events, at the University of the West of Scotland. He holds an MSc in Security Studies and Diplomacy from Loughborough University, London and a BSc in International Relations and Diplomacy at Babcock University, Nigeria.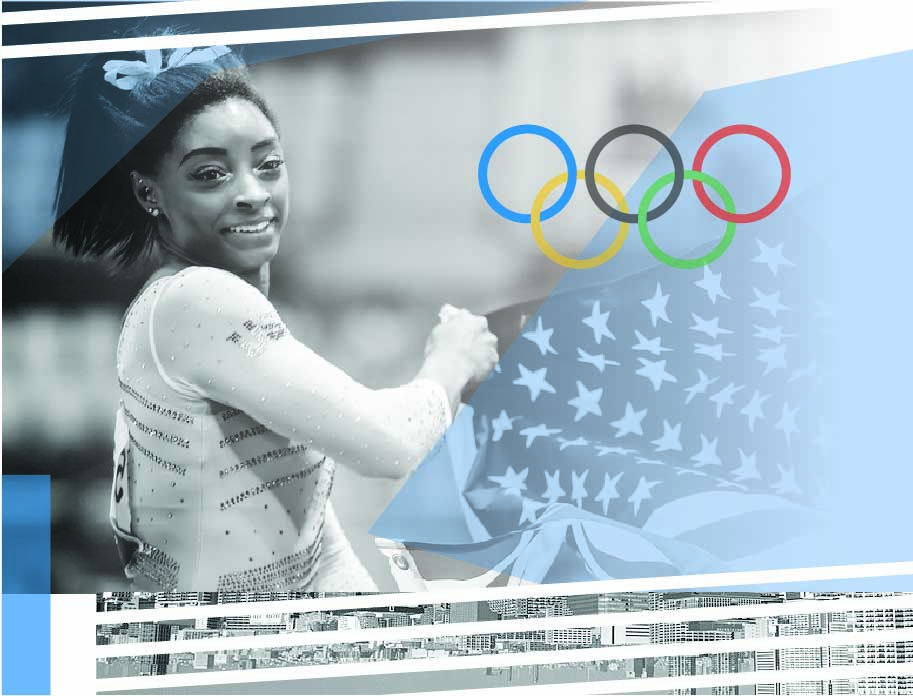 Section 1: Tokyo & Mega-Events
Everyone has opinion on the Olympic Games: from host cities, governments, world press and citizens who want to be part of the media frenzy that it brings with it, whether in favor or not. The Tokyo 2020 Olympic Games were fueled by mixed emotions and unpopular opinions about whether the games should go ahead because of the Covid-19. Japan found itself hosting the Tokyo 2020 Olympic Games that few of its citizens wanted, and with the world media watching; it was not exactly the position they imagined they would be in. Traditionally, host nations use the Olympic Games to increase their image, economic wealth and sense of national pride and with that usually comes an increased global soft power ranking! It was Japan's second time in showcasing their Olympic standing to the world, in terms of sporting prowess, values, cultural attraction and trading power but also importantly and uniquely their national pride and identity. The Tokyo 2020 Olympic Games became a soft power tool for Japan and its former Prime Minister Shinzo Abe sought to use them to further his vision to make Japan a first-tier nation. His principle of Abenomics, an economic policy tied to his name, and his role in the bid to host the Tokyo 2020 Olympic Games focussing on the values of Olympics to the values of Japan – excellence, friendship and respect. Abe's government and policies were on the verge of successfully utilizing effective hard power and soft power resources; a combination called a smart power strategy in making Japan a top tier country before stepping down as Prime Minister. The idea of making Japan a top-tier country stems from issues regarding Japan's article 9 in its constitution, which made Japan a pacifist country and represented a key part of their national identity. Using the games as a soft power tool they expected to create global visibility, presenting Japan's image and identity to the world. Japan had dipped recently in the global soft power rankings, from 5th in 2018 to 7th in 2019 and Japan sought to use the Games to catapult itself back up the rankings. Japan's recent resumption of commercial whaling in 30 years did little for its identity and image abroad. That said hosting the Rugby world Cup 2019 and the Tokyo Olympic Games did see it rise in the culture sub-index of the global soft power rankings in 2019.
Thus, Tokyo 2020 Olympic Games became a strategy for Japan to salvage its reputation after facing pressure from its citizens, with more than 80% seeking further extension of the Games by another year. Furthermore, other issues, such as the sexist claim made by the Tokyo 2020 Organizing Committee President Yoshiro Mori, which led to his resignation, revealed the structural and gender issues in Japan's cultural identity. The occurrence of these issues meant that Japan had to fight for its reputation by appointing its first female Olympic Committee president, Seiko Hashimoto who has appeared in seven Olympics. It is important that we begin to ask questions of what really the importance of the Olympic Games to Japan's image and identity is; the opening and closing ceremonies served as a reminder of the peaceful nation that Japan portrays and is. So, in a post Games analysis has Tokyo 2020 Olympic Games been a successful soft power tool for improving Japan's global standing? The latest data from 2021 suggests Japan has surged to top performing Asian nation and second overall but this is a brand soft power index.
The emergence of the Covid-19 became an issue for Japan, threatening Japan's image, which led to other issues such as low public support from its citizens concerning the Games and then the sexist remark from Japan's Olympic committee, all threatened to dent Japan's image in using the Games as a soft power tool. The economic benefit of the Olympics is a major reason for hosting. It is projected that hosting the Tokyo Olympic Games without spectators will result in a financial loss of up to 2.4 trillion yen. Severe cost overrun has become the norm of any Olympic city, it was estimated that the 2020 Olympic postponement alone cost Japan $2.8 billion dollars two-thirds of that was paid with public funds. The Covid-19 pandemic created a difficulty for Japan and in terms of its soft power standing. Instead of hosting and displaying its image positively to the global audience, the Olympic Games, even before it started, became a platform where Japan fought to salvage and repair its image in the eyes of the world. Notwithstanding the problems in Tokyo, Japan remains a great country, and in normal times with spectators and visitors, Tokyo would have been a perfect host. For Japan, hosting the Games successfully behind closed doors with the Olympic message of stronger together is in itself a soft power tool. Japan prided itself on how it supported the Belarus athlete to seek protection, again showing its prominence as a peaceful nation and values such as social justice, honor and peace. Japan has, in the face of adversity, delivered a successful Olympic Games, largely keeping athletes safe, eventually engaging home support when there was opposition and presenting a unified national message of a resilient peaceful nation to the world, no doubt ensuring a future rise in the global soft power rankings.