---
Dr. Emma Kavanagh
Senior Lecturer in Sport Psychology and Coaching Sciences, Bournemouth University, United Kingdom. Emma's research has focused on understanding abuse in face-to-face and virtual sporting environments, articulating the duty of care and enhancing safeguarding in sporting spaces.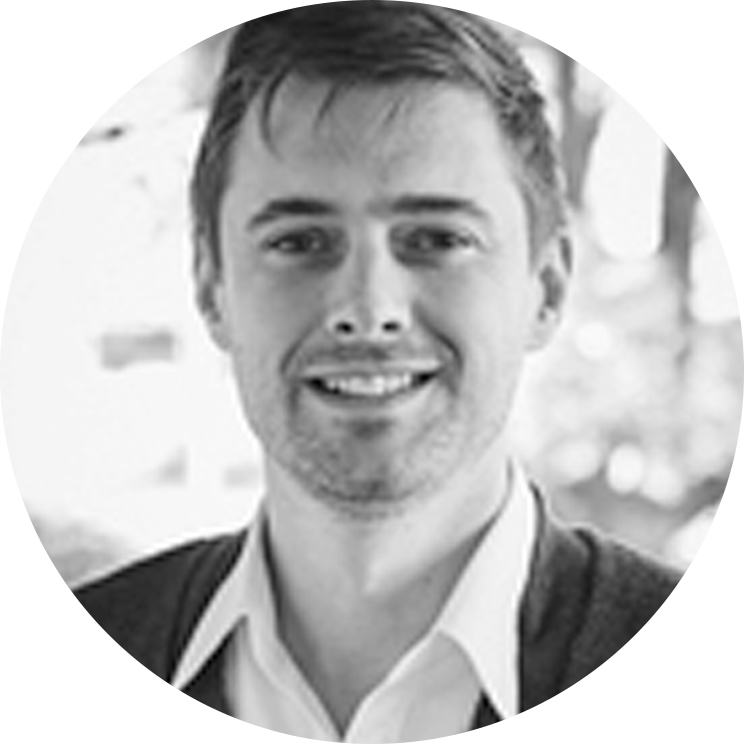 ---
Dr. Keith D. Parry
Deputy Head of Department, Department of Sport and Event Management, Bournemouth University, United Kingdom and an Adjunct Fellow of Western Sydney University. He has published widely in leading journals such as Sport in Society, Communication & Sport and International Review for the Sociology of Sport, and has contributed to a number of key edited texts in this area, such as Routledge International Handbook on Sport Fans and Fandom and Handbook of Masculinity and Sport.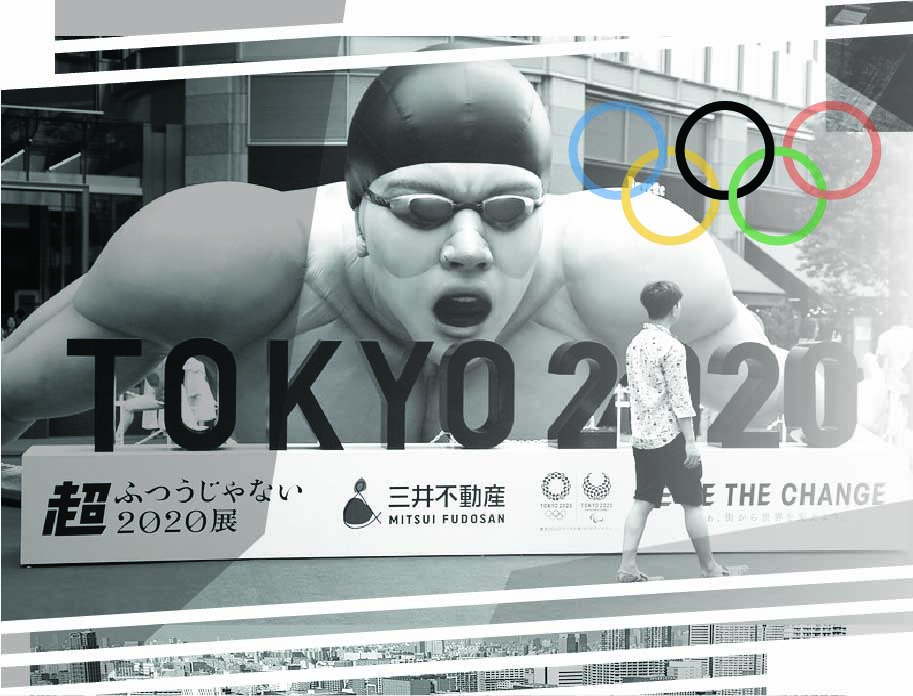 Section 3: Performance & Identity
Athlete welfare arose as a key part of the narrative surrounding the Tokyo 2020 Games; the demand of competing during a global pandemic could not be overlooked. Core themes included the impact of living in performance bubbles, navigating 'new anxieties' and the importance of recognizing mental health as a performance priority.
Thomas Bach, the president of the International Olympic Committee (IOC), referred to Tokyo 2020 as "the most restrictive sporting event in the world". While he promised that the Games would be "safe and secure" they did not pass without recorded COVID cases and the need for athletes and support staff to isolate. During the Games, stories of athletes who were placed into isolation became a reminder of the presence of the virus and the risks it posed to participants.
Members of Team GB were forced to isolate after coming into contact with someone with COVID on their flight to Tokyo. In a soon-deleted tweet, Team GB Athlete Zac Seedon stated:
'We've been stuck inside for six days now with 11 negative tests and all double vaccinated. Shocked we're not allowed back into a Covid safe environment. My Olympic experience will be spent alone, bar a few socially-distanced hours a day.'
He wasn't alone. A number of athletes referred to the uncertainty they faced while in isolation and shared the consequent negative impact on their mental health and ability to perform at the Games. For some, positive COVID tests marked the end of their Olympic campaigns.
Even for those who weren't in isolation, the daily COVID measures and medicalization of the event presented significant challenges. It is recognized that living in the secure biosafe 'bubbles,' which have become the 'new normal' at events around the world, result in additional stress and can be detrimental to athletes' mental and physical health. Such restrictions caused new anxieties to emerge in the performance narrative.
Given the one-year delay to the Games, athletes competing at Tokyo 2020 had prepared for five years and aspired to perform while navigating not only established performance-related stresses, but also new anxieties. Playing without crowds, daily testing, fear of contracting COVID, being away from family and support networks are among the emerging anxieties that featured in athlete testimonies.
Team GB Taekwondo athlete Jade Jones, a gold medal prospect, was beaten in her first-round match. Jones told BBC Sport how she was scared and put too much pressure on herself to perform:
"The whole tournament has been so different to what I'm used to. Usually I have my whole family there so when I am scared when I come out, them cheering gives me that extra push to go for it. I got trapped in that fear mode today."
Highlighting the increased pressure on athletes at the Tokyo Games, Team GB's two-time Gold medallist swimmer, Adam Peaty stated that it would take some time to recover from this intense period. He noted:
"the amount of investment that not only goes in over the last 12 years every single day, more so this year with COVID. It wasn't an Olympic year once, it was an Olympic year twice. So what is initially all of your energy once you've gotta find it again. You know some parts this year I went to the deepest darkest holes I've ever been in"
This speaks of the sustained strain athletes felt in order to be ready to compete and peak, two years in succession.
Perhaps gaining the most significant attention, Team USA gymnast, Simone Biles, openly spoke about the pressure she experienced during Tokyo 2020: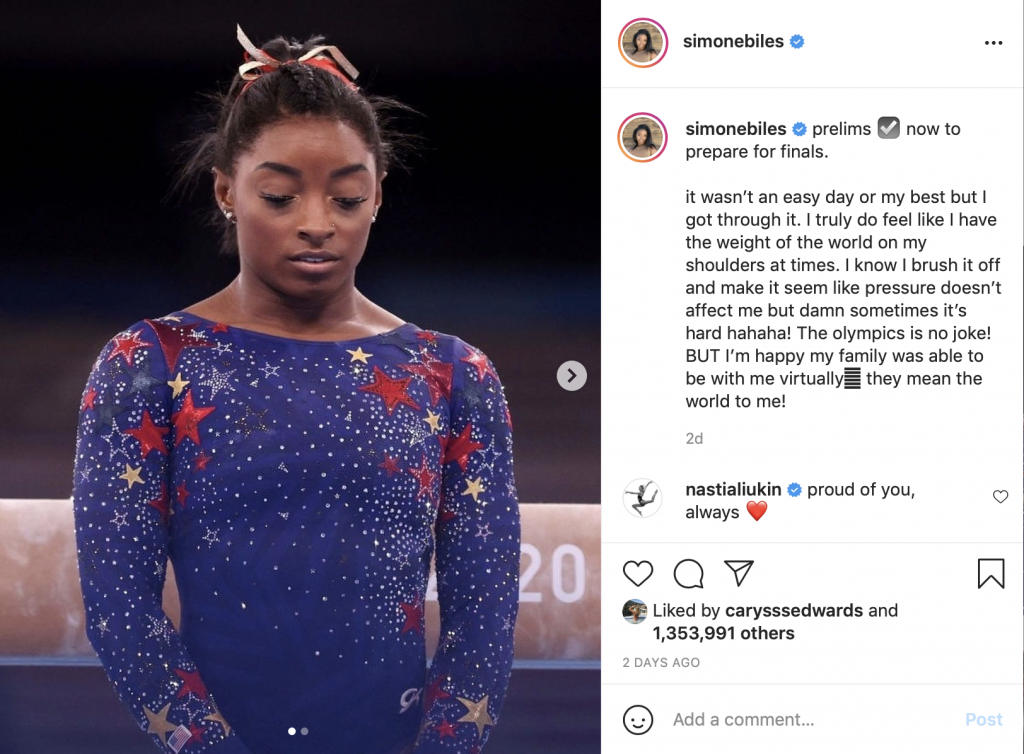 She withdrew from several events and made an open statement about her mental health and inability to perform at her optimal in Tokyo:
"You know what, I have to do what is right for me and focus on my mental health and not jeopardise my health and my well-being… At the end of the day, we're human, too, so we have to protect our mind and our body rather than just go out there and do what the world wants us to do."
Her decision not to compete raised important conversations surrounding the link between mental health and physical safety in sport. Medal placings at the Tokyo Games were certainly affected by those who were best able to manage the demands of competing during a global pandemic. Further work is needed to understand the extent of the impact on those competing.
Part of being an elite athlete, of course, is the ability to respond to adverse circumstances. Success is often linked to the ability to negotiate and overcome challenges. Athletes competing at Tokyo 2020 nonetheless faced unprecedented fears and new sources of anxiety and while doing so opened up critical dialogue about the importance of mental health and athlete welfare in elite sports performance. By continuing with Tokyo 2020 during a pandemic, the IOC were not able to deliver a Games that was 'safe and secure' for all athletes, further putting athletes' mental and physical health at risk.
Athlete health and welfare seems set to have primacy in future Olympic and Paralympic cycles. However, there will need to be a significant cultural shift toward athlete safety and a medals and more approach. There remains a danger that such duties of care are treated as symbolic requirements that when it comes to games time; becoming overshadowed by performance expectations.