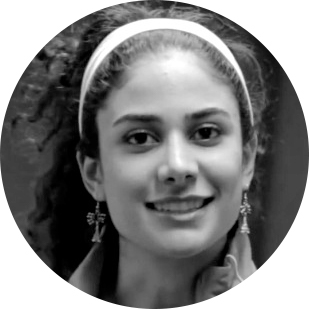 ---
Dr Shahrzad Enderle
Independent researcher. She recently completed her doctorate at the Institute of Sport and Sport Science, University of Freiburg in Germany, where she also worked as a lecturer.
Twitter: @SchahrzadMhd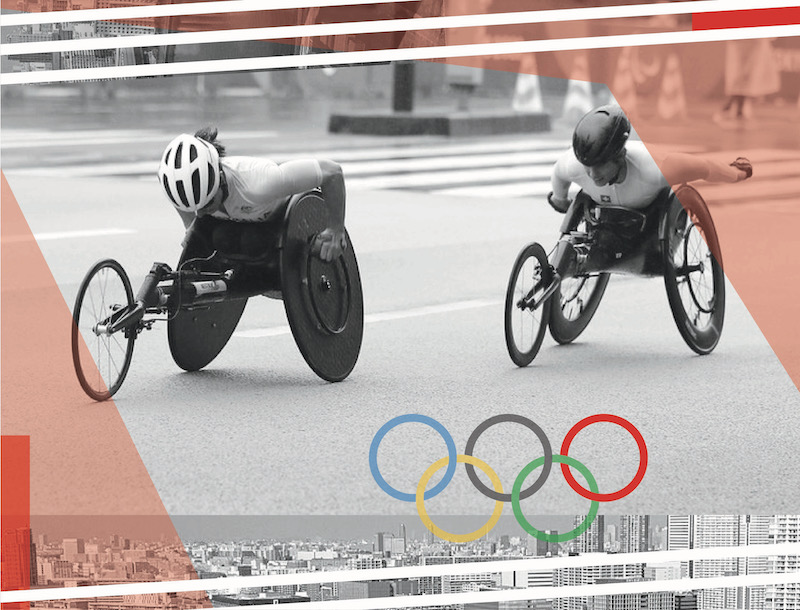 Section 5: Politics of Sport
From the outset of the Islamic regime of Iran women were officially discouraged to participate in public life. In the sporting sphere, as in other social domains, political Islamists have redefined gender roles based on shari'ah (Islamic canonical law) and have enforced gender segregation as well as the veiling of women in sports and physical activities. The participation of Iranian women at an international level in sports such as gymnastics, swimming, and water polo has been prohibited due to the lack of appropriate Islamic dress codes. This compels female athletes like the swimmer Maryam Sheikhalizadeh to leave Iran and represent another country. Additionally, rulings such as barring women from recreational outdoor activities like cycling as well as building women-only urban parks are among recent attempts of the Islamic regime to isolate women and keep them away from society. These misogynistic orders have not only restricted women's free practice of sports and physical activities but also their attendance to stadiums as spectators.
In the official discourse of the state, women are represented as guardians of Islamic virtue and the moral health of society. This can be seen in the following statement of the Iran's Supreme Leader Ayatollah Khamenei:
"In the realm of women's sport, Islamic boundaries [hudud] must be precisely observed. The Islamic boundaries are not personalized. Everything must be according to the legislation and the juridical ideas of the leader. Flaunting is prohibited in women's sport because if a society becomes a place for women to flaunt, serious social issues such as those related to family, moral health, modesty and the chastity of the youth will be damaged".
Additionally, the political Islamists have frequently accentuated the reproductive role of women, their duties towards the family as mothers and wives, and have sought to limit the mobility of women and to exclude them from society. For example, following the victories of some female athletes at the 2014 Asian Games, Grand Ayatollah Javadi-e Amoli – a marjaˈ and a conservative politician as well as an Islamic scholar – made innuendos about the karate medal winner Hamideh Abassali:
"We incorrectly assume that the integrity of a woman is signified by stretching a leg, hitting someone and gaining a medal for us! The integrity of a woman is signified by her becoming a mother and nurturing her child".
However, there is also a dual-approach of the state towards women's sport at an elite level. For example, mega sport events such as the Olympic Games have provided ideal platforms for the expression and promotion of the state's gender ideology and principles. Being well-aware of the significance of such high-profile events, the Islamic republic of Iran (IRI) has been taking advantage of the participation of female athletes and their potential victories in the Olympics to propagate the Islamic hijab, not only domestically but also internationally.
The case of Iran's first and only female Olympic medalist, Kimia Alizadeh, who won a bronze medal in Taekwondo at Rio 2016 Olympics is probably the best example of the state propaganda in the sporting domain. After her victory almost every broadcast, print and outdoor media of the state praised her Islamic hijab as she "proved that hijab is not a limitation for the Iranian women".
Ironically, four years after the Rio Olympics, Kimia abruptly fled Iran and sought asylum to Germany. She used her social media channels to connect with people and explained in an Instagram post why she had to leave Iran. She described herself as following:
"I'm one of millions of oppressed women in Iran…I wore what they [authorities] told me to wear. I repeated their words. They used my medals to propagate the Islamic hijab. I wasn't important for them. None of us are! We are only their tools…"
Kimia represented the IOC Olympic Refugee Team at Tokyo 2020. She defeated her ex-teammate at Iran's national team, Nahid Kiyani, in the first round. During their match which was televised in Iran, the reporter avoided mentioning kimia's name and instead repeatedly called her as "opponent". This hostile report was rebuked by many users on social media.
Kima has not been the only elite female athlete who publicly oppose and resist IRI's propaganda and it's gender ideology in the sporting domain. The former national chess players, Dorsa Derakhshani and Mitra Hejazipour as well as the first female boxer after the Islamic Revolution, Sadaf Khadem, who defied the customary Islamic dress-code laws and competed in the international sporting events are among other examples. Mitra Hejazipour in an Instagram post denounced the compulsory hijab stating that: it is "a clear symbol of an ideology in which women are the second sex. It creates numerous restrictions for women and deprive them from their basic rights. Is this protection? I say certainly not! It is purely and solely a limitation."
To conclude, although international sporting events such as the Olympic Games have provided easily accessible loci for the state's ideological manipulations, they also become a site of contestation for some female athletes to oppose and resist the state gender ideology and to manifest alternative subjectivities that differ from the hegemonic representation of women by the Islamic regime.