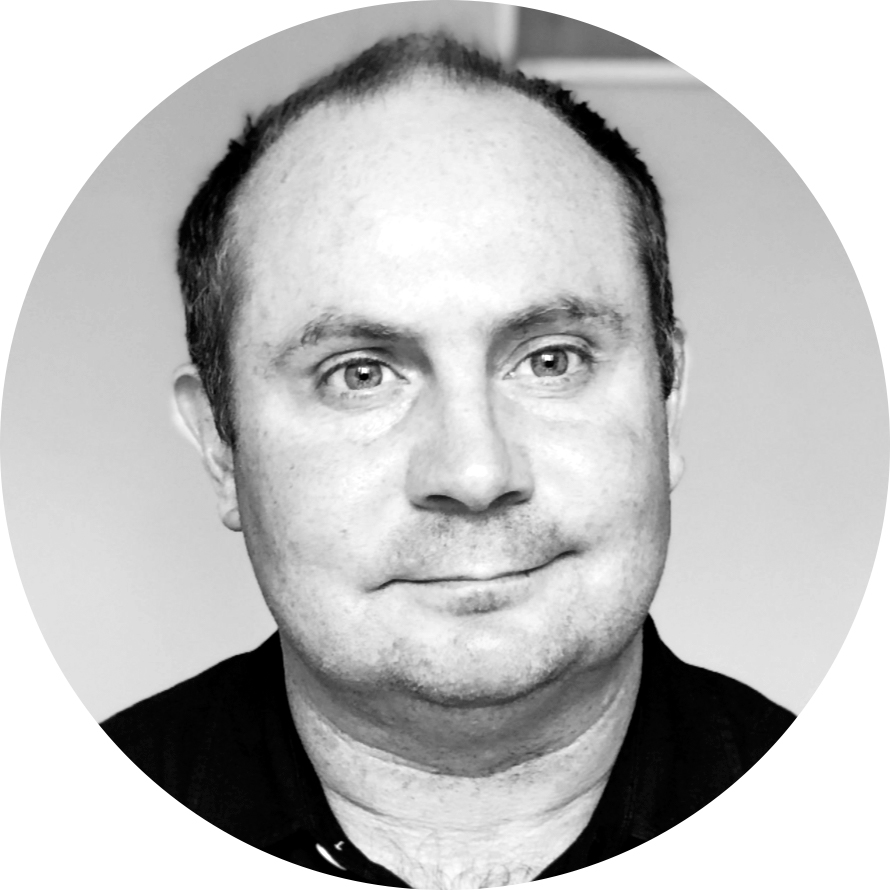 ---
Dr Damian Haslett
Postdoctoral researcher in the Institute for Media and Creative Industries at Loughborough University in London. His research focus is on Paralympic sport and disability activism.
Twitter: @DamianHaslett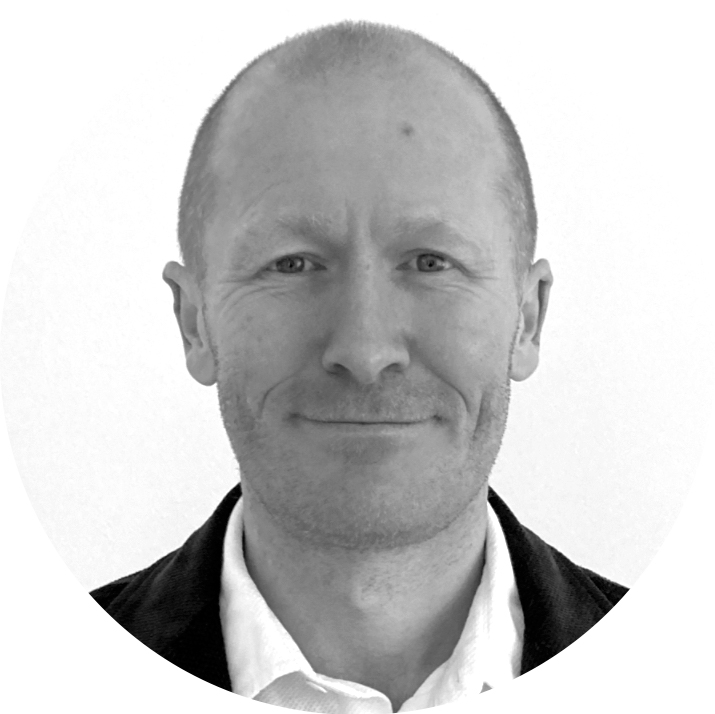 ---
Professor Brett Smith
Professor of Disability and Physical Activity in the Department of Sport and Exercise Sciences at Durham University. He has conducted research with disabled people and numerous organizations for over 20 years. He currently leads the 'Moving Social Work' project that is funded by the NIHR and Sport England. He also is the Chair of the Disability and Physical Activity Expert Working Group for the Chief Medical Officers' (CMOs) Disability and Physical Activity Guidelines.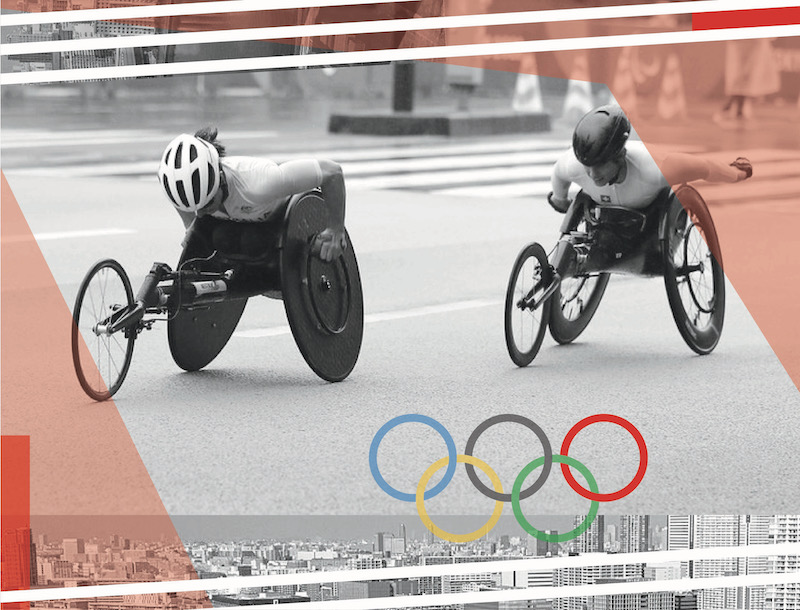 Section 5: Politics of Sport
Cementing its strategic shift towards disability-rights advocacy, the International Paralympic Committee (IPC) used the Tokyo Paralympic Games 2020 as a platform to launch WeThe15. This strikingly ambitious campaign brings together the largest ever coalition of international organisations with the aim to end discrimination against disabled people within ten years (i.e. 15% of the whole world). One relevant question therefore is – how?
Top-down movements.
One aim of WeThe15, notable over the Paralympic Games, is to use high-profile Paralympians as advocates for disability-rights issues. While there has been a rise in Para athletes using their social influence to draw attention to different forms of discrimination,
fashioning Para-athletes as 'disability activists' raises some initial thoughts. In one way the campaign gives Para athletes who wish to use their spotlight to highlight forms of discrimination, whether in sport or wider society, a clear and legitimate discourse to do so: #WeThe15. For Para athletes who operate within sports media systems that find disability-rights issues confusing, and therefore time consuming to explain, this is a particularly useful 'signpost'. However, this manufactured approach to athlete activism is confusing too. For example, the IPC is now in a paradox situation where athletes are banned from highlighting discrimination on the basis of race in Paralympic venues (Section 2.2 of the IPC Handbook)
but encouraged to highlight discrimination on the basis of disability. All Paralympians, for instance, were given temporary tattoos with the WeThe15 symbol to wear at the Games.
Top-down movements such as WeThe15 inevitably involve some kind of imagination about what disability is, as well as what disability activism is and how it should be performed. This raises questions about whether the identity politics embedded in the WeThe15 campaign will raise consciousness, and if so, for who and in what ways. Will WeThe15 take visibility away from existing grassroots movements? Who is WeThe15's intended audience? Is it aimed primarily to mobilise people with disabilities or is WeThe15 aimed at changing attitudes among 'WeThe85'? Was the mental health awareness performed by Simone Biles, Naomi Osaka and other high-profile athletes over the Olympic and Paralympic Games, 'WeThe15?'
Stay global or connect with grassroots activism?
WeThe15 is about much more than politicising Paralympians and the Tokyo Paralympic Games was just the launch pad for this 10-year campaign bringing together international organisations from the world of sport, human rights, business and culture. The direction of WeThe15 will therefore be interesting to track.
The campaign may operate at a global level and focus attention on single global issues such as barriers to employment or assistive technology. It may use its international power and influence to seek specific global commitments around disability inclusion in order to reform governments or industries, and then measure 'social impact' at a global level. Staying global seems like a logical thing to do for an international coalition, and choosing a focus seems reasonable in terms of directing action; there are no shortage of disability-rights issues
to focus on. That said, each choice runs a risk of disconnecting WeThe15 from those who would have gone in a different direction. For example, if WeThe15 assumes that disability rights are generally improving in a gradual linear fashion it might disconnect from those who reject universal notions of progress; those who seek to introduce radical ideas into disability politics. Also, while disability discrimination is universal, forms of discrimination manifest in very different ways at local levels. People with spinal cord injury who live in Switzerland are about three times more likely to be in employment than those who live in Spain, for example.
Another direction of travel for WeThe15 could be connect a global platform to grassroots movements. That might be done by shining a light on stories of disability activism as they occur in different ways and places around the world. Amplifying stories that show how people become politicised in different ways and use different advocacy tools, such as policy rhetoric or artistic expression, relevant to the 'issues of the day' may lead to change as stories are actors; they act on, to, and with people. Stories that showcase the social impact of activism in the context of people's lives, cultures and histories may not be so much 'inspirational' but subtle social reality changes.
What role can academic research play in shaping WeThe15?
One way for researchers to use their power and resources could be to play the role of facilitation and knowledge exchange between existing disability movements and WeThe15.
For instance, just how WeThe15 will be led and controlled by disabled people was a key point raised by disabled people and user led organisations over the Games. It is imperative however that knowledge and understanding is produced withthose whose lives WeThe15 is purporting to impact upon the most. This means working to shift the power relations in research so that those who are most marginalised by disability have control in what questions are asked, to whom they are asked and in what ways, and how knowledge is disseminated and used.
However WeThe15 takes shape over the coming years, it will be interesting to watch the IPC's commendable commitment to not leave 15% of the world's population behind.